The 40′ & 36′ Yellowfins below are just a couple boats from our awesome fleet!
CHARTER FISHING GUIDES & BOATS
We can't think of any job we'd rather be doing than chartering a boat in the Gulf of Mexico!
Every day brings something new on the open ocean, as we try to figure out where the fish will be and how to get them into the boat. we love it when customers tell us that we took them on the best, most memorable fishing trip ever and we love coming back to the dock with the best catch.
We began running our own boats in early 2007, and it didn't take us long to realize that people come on fishing trips to have a good time and to get away from work as well as other stressors. Ultimately, our goal is to ensure that everyone on board has the best time possible and we love giving people an experience they'll never forget.
All of our captains are born and raised in Louisiana and have been hunting and fishing all over southeast Louisiana for as long as they can recall. All of our captains knew they wanted to pursue their ultimate dream of being charter captains.
VooDoo Fishing Charters professional philosophy is to do whatever it takes to produce a great fishing trip and don't be afraid to run or stay late.
We also live by Ricky Bobby's credo…
"If you're not first, you're last."
In January 2008, I boated my largest wahoo, which weighed in at 94 pounds, and in 2009 my largest yellowfin, which weighed in at 231 pounds.
When we are not chartering, we love family time as well as to fish (go figure!) and hunting above and underwater (spearfishing). The marshes of Venice and Buras are our favorite places to duck hunt and to bow hunt for deer. We love the best of both worlds hunting and fishing above water and hunting and fishing underwater. We, do try to go spearfishing every chance we get too.
Our tenacity, passion, and competitiveness push us to be better fisherman and captains every day. Day in and day out, we are in competition with ourselves, with other companies and with the goal to do better and be better than we were on previous trips.
Charter Captain Chad
Captain Chad Pique grew up in south Louisiana hunting and fishing with his father and brother. Chad started working as a full-time deckhand for Trey in 2009 and it didn't take him long to become one of the best guides in Venice. Chad started captaining one of our VooDoo Fishing Charter boats in 2012 and now runs a 39′ yellowfin with trip 350's.


Charter Captain Chris
Captain Chris Helveston, or Captain Heavy as most of us know him, grew up in New Iberia, Louisiana. He has had a love of hunting and fishing his entire life, instilled in him by his father, a well-known hunting camp and deer club manager. After graduating from The University of Louisiana with a degree in Animal Science, he decided to pursue his dream of fishing for a living. While chartering, he racked up several tournament wins.
When Katrina hit in 2005, Captain Chris spent a winter fishing for blue fin tuna from Gloucester, Massachusetts to the outer banks of North Carolina. He eventually took a job as a mate on a private yacht in Costa Rica, where he bill fished the Pacific and had the opportunity to navigate the Panama Canal…a lifelong dream. Chris has fished for all species of fish all over the world.
After he got married and had a daughter, Scout, he decided to try the 8-5 life, but he just couldn't get fishing out of his blood! Chris enjoys making sure that his customers have the most exciting and entertaining experiences of their lives and loves sending them home with plenty of meat in the ice chests. It's never a dull moment on Captain Heavy's 36′ Yellowfin.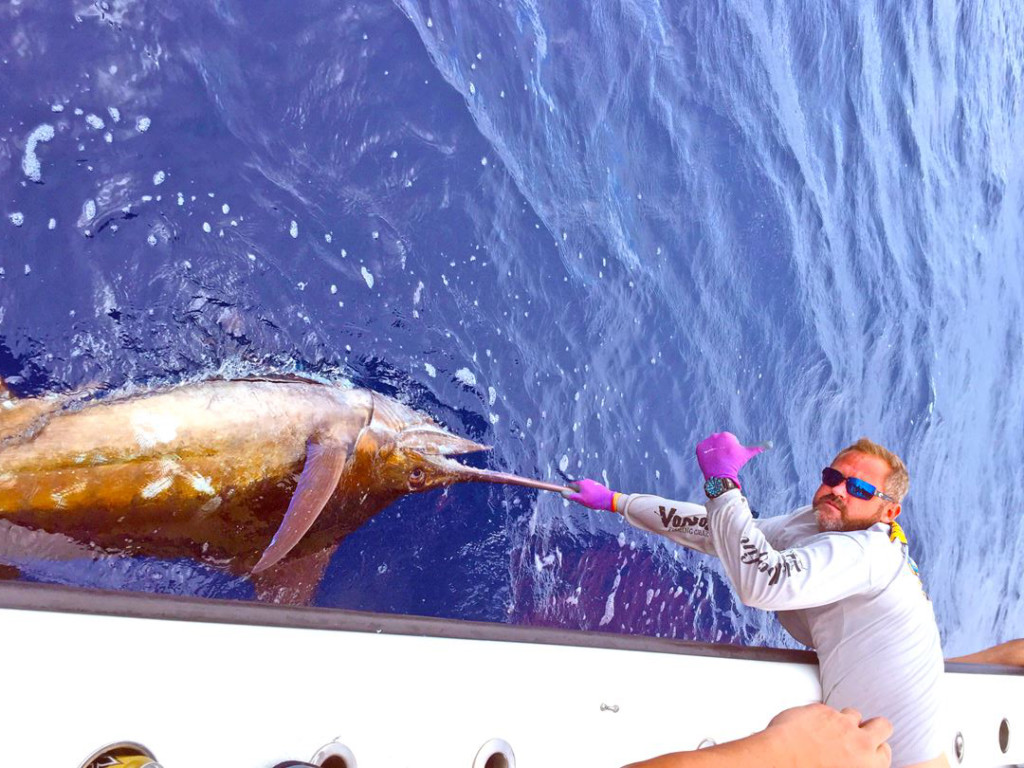 Charter Captain Matt
A native to Metairie, LA, Captain Matt Miranda spent his time as a young boy inshore fishing in Lake Pontchartrain. Wanting to continue what he truly loves to do, Matt was ready to test the waters of the beautiful Gulf of Mexico as an offshore fisherman. He began his career in Venice, LA as a mate to several close friends who have helped shape him into the fisherman he is today. He had finally found his calling and was eager to see what this lifestyle had in store. Matt spent most of his time learning and perfecting all of his fishing strategies. All of his hard work paid off in 2015 when he began a full-time career as a charter captain. Today, his hard work and dedication is shown through the once in a lifetime experience that he gives to each and every one of his charter fishing guests.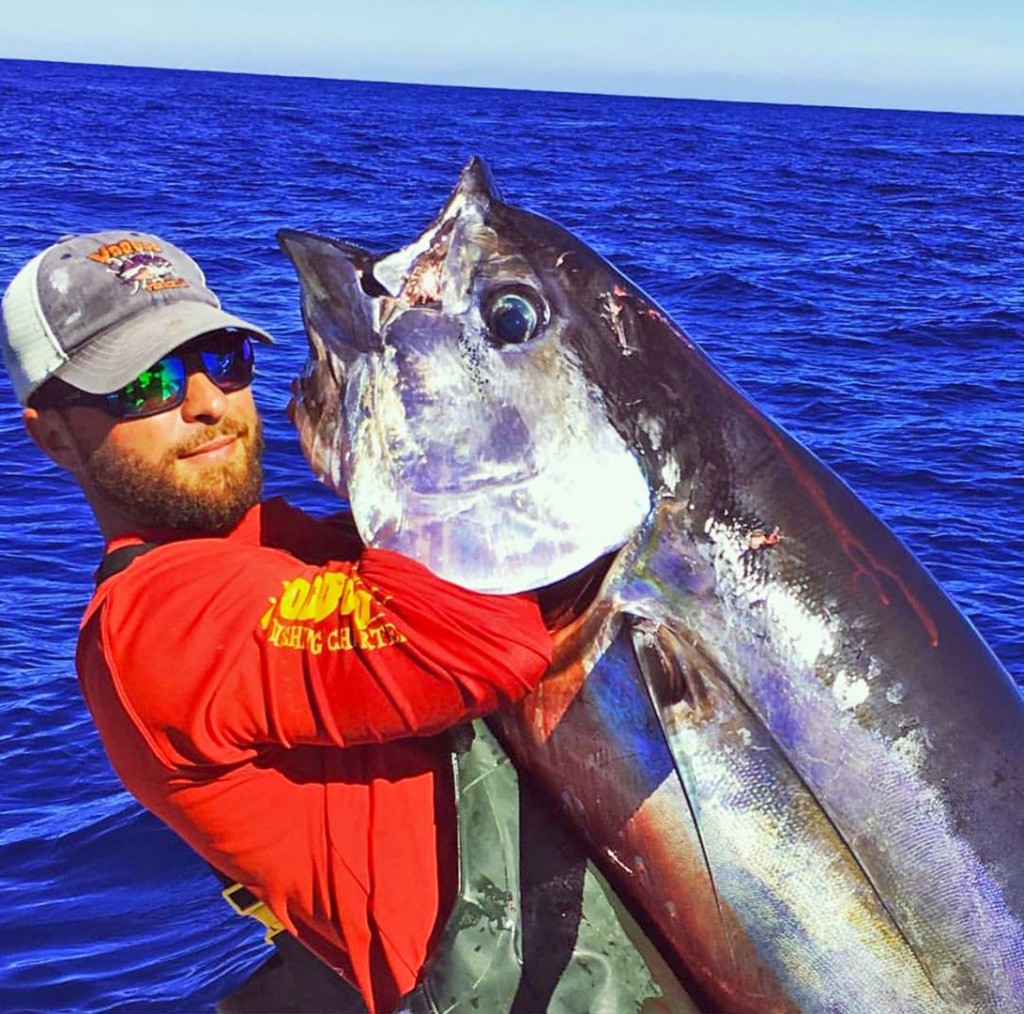 Charter Captain Nick
Captain Nick Campos was Born and raised in southeast Louisiana where he started out hunting and fishing in the coastal marshes as a kid. As he got older he expanded his range into the offshore fishing world free diving and fishing the many oil platforms that the Louisiana coast has to offer. Nick has spent a lot of time sailfishing in Mexico and marlin fishing several tournaments in the Gulf. In 2012 he became a full-time charter captain. He has acquired many different techniques and skills over the years that he now enjoys sharing with his customers on a daily basis.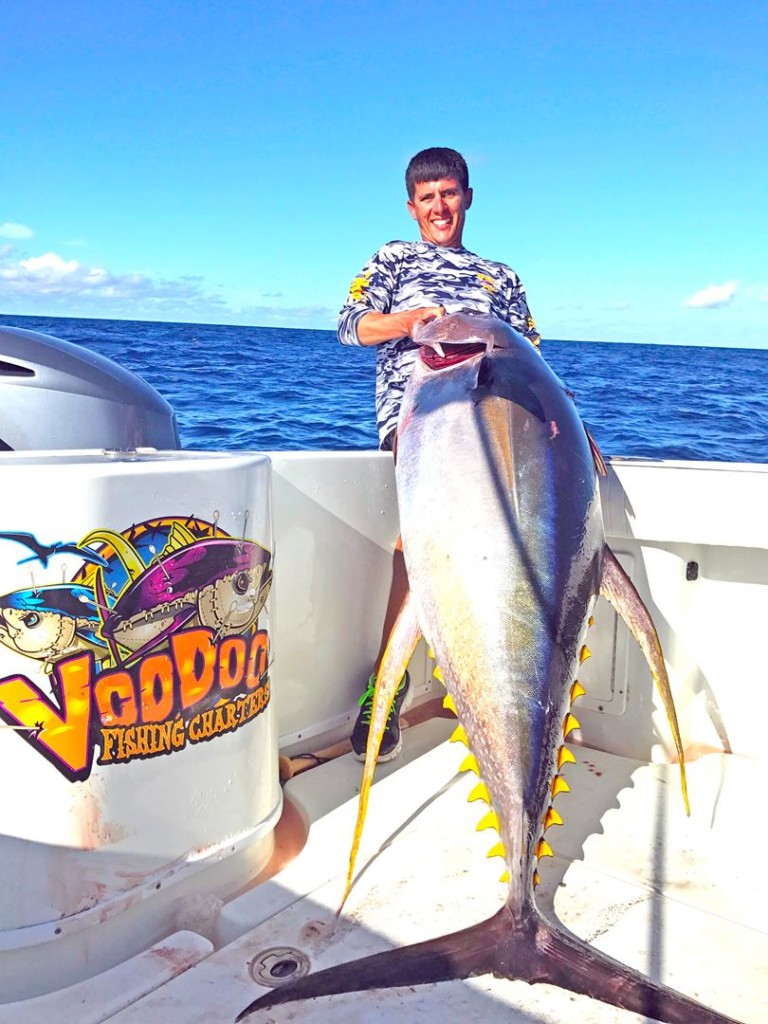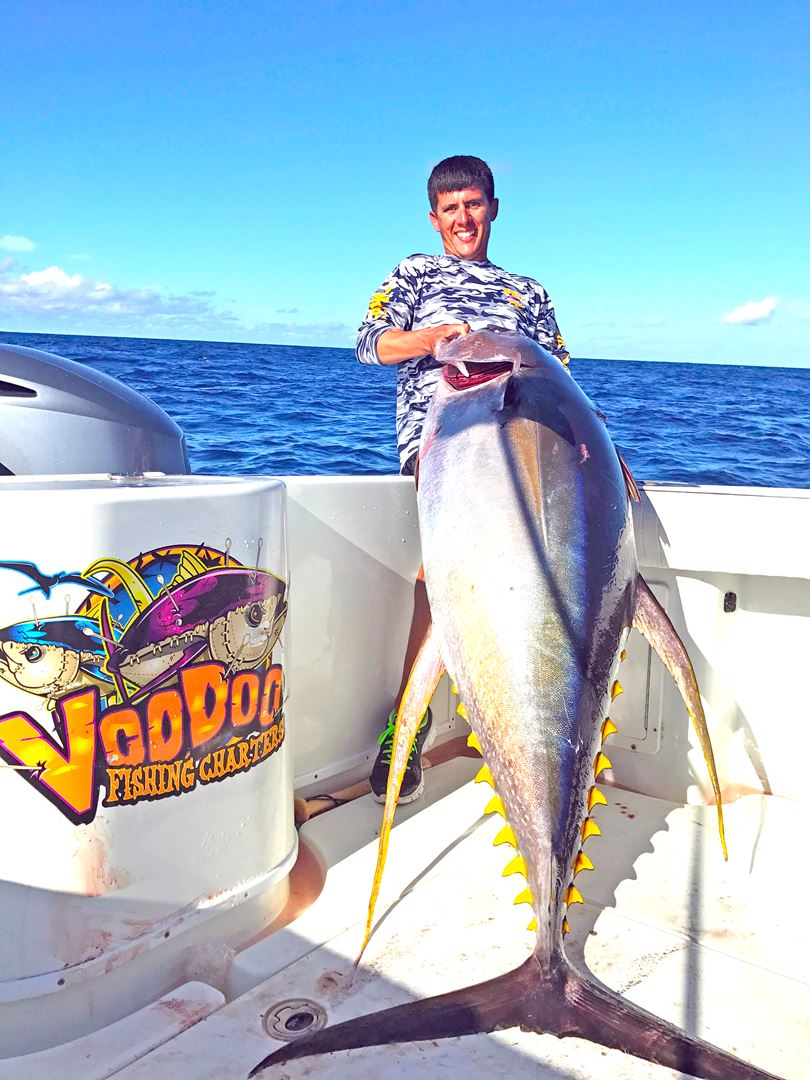 Custom 40 Foot Yellowfin
One Of Our Many Awesome Offshore Boats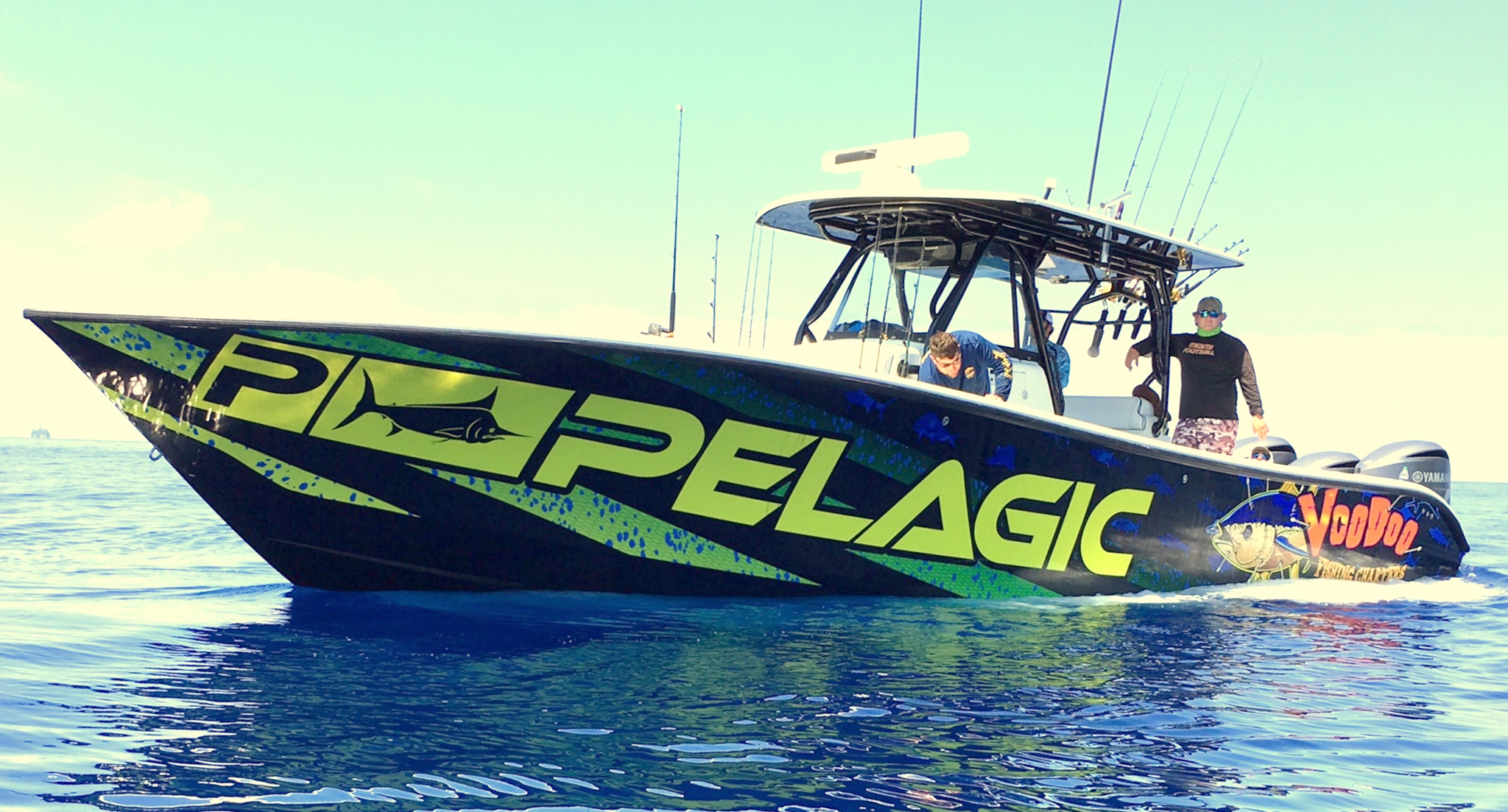 Custom 36′ Foot Yellowfin
One Of Our Many Awesome Offshore Boats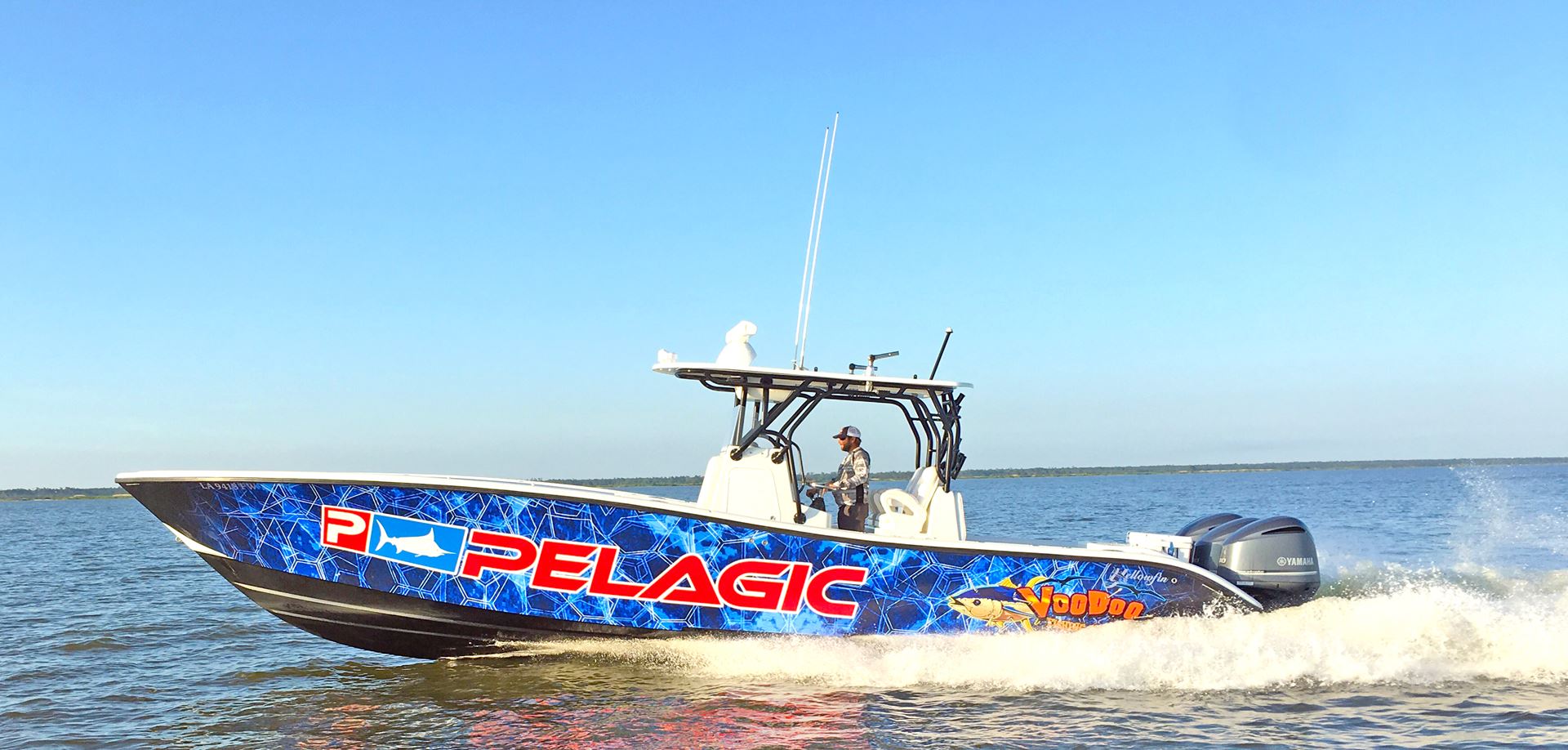 Whether you're interested in Offshore Fishing, Inland Fishing or Lodging, Voodoo Fishing Charters has you covered! If you'd like to contact us for more information, call 504-920-3474, or drop us a line through our online contact form. To view our availability, visit ourBook a Trip page!